On Tuesday, Her Majesty Queen Elizabeth made a surprise appearance to officially open the completed Elizabeth line, which has been named in her honor.
The double-wool crepe coat in the bright shade was worn with an A-line silk dress in shades of yellow, royal blue, and turquoise, and the look was topped off with a hat by Rachel Trevor-Morgan and her Singapore brooch, along with her radiant red lipstick and beautiful pearl jewelry. She has never looked better!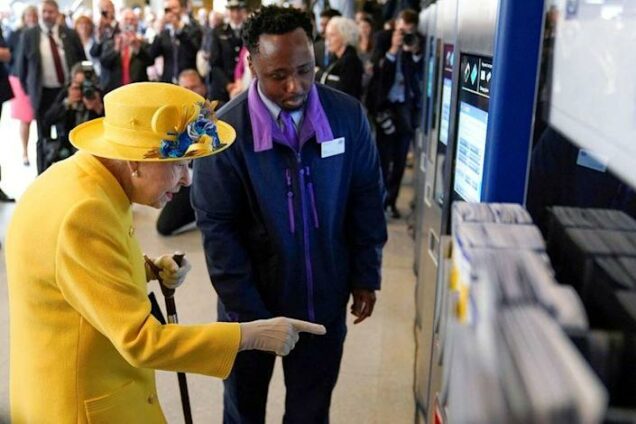 It is the latest public outing for the 96-year-old monarch who, despite missing a speech in parliament last week due to mobility issues. She was joined by her son Edward and Prime Minister Boris Johnson.
The Queen met Elizabeth line workers and made her way around the station concourse, before unveiling a plaque stating that she had "officially opened" the Elizabeth line, she then spent time in the station before departing in a lift, escorted by her son.